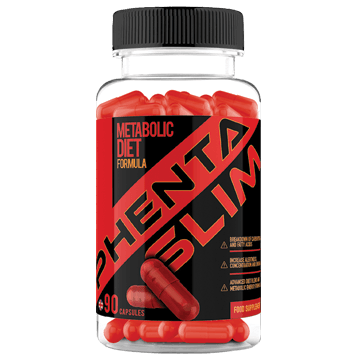 Phentaslim Review: All You Need to Know
Phentaslim is a fat burner and appetite suppressant with all natural ingredients, but it may not live up to its claims.
Add to wishlist
Added to wishlist
Removed from wishlist
0
Phentaslim Review: All You Need to Know
Description
Phentaslim is a fat burner and appetite suppressant with all natural ingredients, but it may not live up to its claims.
PROS
Contains clinically proven ingredients
CONS
Mostly negative user reviews
May cause negative side effects
Add your review
Phentaslim is an all-natural weight loss supplement that claims to suppress your appetite and burn fat. Because I feel like too many people are swayed by the "all natural" claim, it's important to remember that all natural doesn't always mean safe. Poison ivy is natural, and still causes a horrible itchy rash for the majority of people since it's easy to be allergic to it. 😉
I decided to see if Phentaslim was all hype, or if it really could help me reach my weight loss goals. And, I took the time to dig deep into the ingredients, side effects, and the company who made the product, so I could help you decide whether it is worth trying or not.
And what I have to say may very well surprise you…
1. What Is It: A Closer Look at Phentaslim
Phentaslim is a fat burner. The company claims it is the best product on the market, though honestly what company doesn't? There is an extensive list of ingredients.
2. History of the Brand: How Did Phentaslim Start?
Phentaslim is made by Optimum Nutra, Inc. The official company website says it was established in 2011, so the company itself is fairly new. We're not sure when they started selling Phentaslim, but even if it was a flagship product, that means it's only been on the market for seven years. Phentaslim is one of three products, with the others being Phentatrim and Superfruit Slim.
3. Types of products
Phentaslim is only available in capsule form but is one of many dietary and weight loss supplements OptimumNutra manufactures and sells.
4. Phentaslim Ingredients
Green Tea – a clinically proven fat burner thanks to polyphenols and antioxidants – shown to increase fat burning without increasing heart rate.

Caffeine Anhydrous – clinically proven to boost metabolism and energy while also curbing hunger – though it may cause side effects because of its stimulant nature.

L-Theanine – a non-essential amino acid, this promotes attention and improved cognition, especially when combined with caffeine.

Acetyl L-Carnitine – this amino acid plays a vital role in fat metabolism.

L-Tyrosine – this amino acid is thought to help suppress appetite, increase your resting metabolic rate, and increase fat oxidation.

Panax Ginseng – this is supposed to contribute to physical and mental well being and support alertness while boosting the immune system.

Guarana Seed – naturally high in caffeine to promote increased energy and alertness, while suppressing the appetite.

Magnesium – this mineral helps normalize nervous system function. It also helps to maintain your bones and teeth, and normal muscle function.

Cayenne Pepper – the capsaicin in peppers is thought to boost your metabolism and suppress your appetite.

Niacin – Also known as vitamin B3, this is important for general good health. When the body gets enough of this nutrient, it can help lower cholesterol levels and strengthen your heart health.

Zinc – this mineral helps to sustain energy levels because it helps the body process carbohydrates, fats, and proteins into energy.

Black Pepper Extract – this helps improve the absorption of all the other ingredients in the formula.

Vitamin B6 – this vitamin is a metabolism and energy booster.

Riboflavin – also known as vitamin B2, this helps release energy from food.

Thiamin – also known as vitamin B1, this helps to break down and release more energy from food. It works with other B-group vitamins to keep the nervous system healthy and help digestive problems.

Vitamin B12 – this helps boost mood, energy, concentration, and the immune system.
5. Where is it manufactured?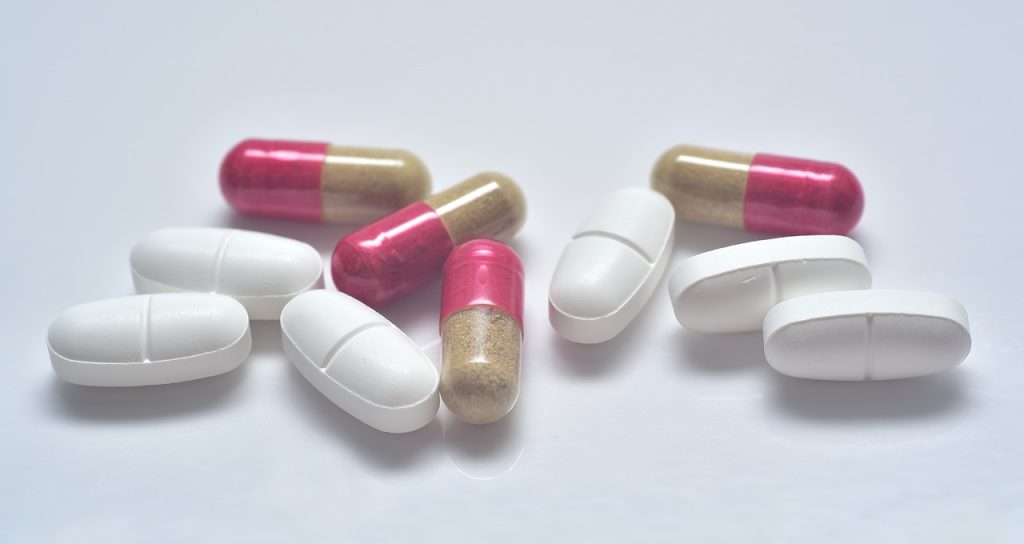 We don't know where Phentaslim is manufactured. All we know is the parent company Optimum Nutra claims to make their supplements in accordance with the "strictest Pharmaceutical Good Manufacturing Practices (GMP)" and the manufacturers and packaging lab hold "Therapeutic Good Administration (TGA) licenses" and are regularly audited for adherence to ensure everything is maintained to EU and International standards.
6. Who's Phentaslim For?
Phentaslim is for any healthy adult who is trying to lose weight and build muscle.
7. How Does Phentaslim Work?
Phentaslim works by providing the body with nutrients to boost metabolism and suppress the appetite.
8. Does Phentaslim Work?
There are not many user testimonials to support the fact that this product works. It does feature a few clinically proven ingredients, but we aren't sure they are included at the right doses to get the results you are looking for.
9. Phentaslim Benefits and Results
Phentaslim claims to provide these benefits:
Burns fat and calories

Reduces appetite and cravings

Increases energy and overall health

Improved mental clarity
10

. 

As far as taste goes…
Because this is a simple capsule, there is no need to worry about taste. You take three capsules a day, one about 20 minutes before each meal, with a full glass of water.
11. Phentaslim Side Effects
Side effects may include:
Insomnia

Headache

Jitters

Anxiety

Increased heart rate

Increased blood pressure
All of these are a result of the stimulant nature of guarana and caffeine. 
12. Phentaslim Product Warnings
Women who are pregnant or nursing should avoid this product. It is not intended for minors, or for anyone with a body mass index (BMI) below 18.5. Talk to your doctor before taking this supplement if you have any medical condition, or are taking prescription medication. Do not use with any other products that contain caffeine or other stimulants.
13. Any Phentaslim Lawsuits?
No, there are no Phentaslim lawsuits at this time. However, Optimum Nutra Inc. holds an F rating with the BBB. Though they have only closed 13 complains over the past three years, something's definitely up.
14. Customer Reviews on the Web: What Users Are Saying
"I ordered two bottles of Phentaslim in February of 2018. I started using it after it was received and noticed I was not seeing any of their claimed results, in fact, I gained about five extra pounds and the weight was just lingering. I figured I would give the product a full month and continued taking it until I finished one full bottle to give it a chance.
The company claims they have a 60-day money back guarantee, but they do not honor this. The one phone number they have on the site does not handle complaints or money back requests. They tell you that you have to use their email on the website and that they do not have any other phone numbers to give you to call.
I would stay away from this company and all their products. I still have not made contact with anyone that can help me with getting my money back." –Doreen from Woodside, NY
"Phentaslim is a total waste of money. I have not lost an ounce and am very active and have been on a calorie controlled diet while taking them exactly as requested.
I believe they are falsely advertising a product that does not work." – Beverly from Surrey, England
"Their website states they have a 100% money back guarantee, but beware! These diet pills DO NOT work. Once you buy them, you own them because they will not refund your money as they advertise. Don't waste your money." – Marc from Monroe, Louisiana
15. Phentaslim Competitors
There are several alternatives and competitors on the market today including:
Phen375

PhenQ

Phenocal

Abidexin
16. Would Phentaslim Work with Your Diet?
Phentaslim works with all diets, except vegetarian and vegan, because there is gelatin used to make the capsule.
17. Verdict: Would I Recommend Phentaslim?
As much as I'd love to recommend every product I try, I can't this time around.
Why not?
This formula is full of ingredients, many of which can lead to negative side effects. Combine that with the lack of science to support several of the ingredients, and the lack of customer reviews, and I just don't have a good feeling about it. If you'd still like to try their products, there are several promotional codes, like this one for 10 percent off, out there so you can try for yourself.
My advice? Just be realistic about your expectations and get as much information as you can before taking a supplement or food product.
Phentaslim can be purchased through Amazon or using their Official Site.
Taste
Does it Work
Ease of Use
Value
+ Positives:
Well-known company
High-protein
Lots of diversity in products and flavors
- Negatives:
Company may be less than ethical
No positive science evidence for most products; in fact, most products were seen adversely in studies
Complaints about taste and success
Additional information
Specification:
Phentaslim Review: All You Need to Know
| | |
| --- | --- |
| Type of Consumable | Capsules |
| Dietary Friendly | Artificial Sweeteners Free, Dairy-Free, Gluten-Free, High-Calorie, High-Carb, High-Fiber, High-Protein, Lactose-Free, Low-Acid, Low-Calorie, Low-Carb, Low-Fat, Low-Sodium, Low-Sugar, Natural, Nonfat, Organic, Sodium-Free, Soy-Free |
Related Products