Metabolism Boosters
Metabolism boosters are not only linked to weight loss but also energy production. Scientific research proves some energy enhancing supplements work and others do not. We have gone through research and medical journals to find out what works and what doesn't.
Showing all 3 results
- 54%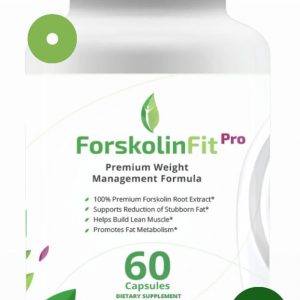 Popular Energy Boosting Articles
Zantrex black review
Flat Tummy review
Skinnymint teatox review
What are Metabolism Boosters?
They are supplements designed to rev up your metabolism and thermogenesis. Metabolism, is a process of burning calories to provide heat and energy, helps you in losing weight and body fat.
Commonly used Ingredients
Most supplements claim to increase metabolism have a combination of ingredients. Because these ingredients are tested individually, we will assess them on that basis.
Green tea
Caffeine and catechins, active ingredients of green tea, are linked to raising your metabolism. These two ingredients support thermogenesis, fat loss and maintaining blood sugar levels.
Caffeine
According to Strength and Conditioning journal caffeine is effective in enhancing fat oxidation, lipolysis, and reducing glycogen breakdown. But when combined with other thermogenic ingredients, its effectiveness is increased.
Capsaicin
It is an active ingredient in peppers, and according to Science Institute, it can enhance metabolism, fat oxidation, and energy expenditure.
FAD ingredients
Some popular brands contain ingredients that have proven to be ineffective.
Conjugated Linoleic Acid
Despite its popularity, there are no studies published that support CLA effectiveness. CLA is found in foods like beef, lamb, and dairy products.
Acai
Even though it is a natural herb, its effectiveness as a metabolism enhancer is lacking.
Popular brands
Some of the popular metabolism enhancing supplements include:
CLA High Potency by NatureWise
Nutrition Lean Mode Stimulant-Free by Evlution
Metabolism & Focus Formula by Zhou Nutrition
Energy Boosting Foods
You can also boost energy through foods like protein, strawberries, dark chocolate, chili peppers, fruits, and vegetables among others.
Protein-rich foods
Increase the amount of fish, eggs, meat, dairy, legumes and other protein foods. Proteins require energy to digest, which increases metabolism.
Strawberries and raspberries
Berries contain anthocyanins which help to stop fat cell growth. They also have polyphenols that block enzyme activity and absorption of starches and fat.
Dark chocolate
It contains Monounsaturated fats that boost metabolism and reduces absorption of carbohydrate and fat.
Chili peppers
Chili has capsaicin which increases metabolism, and they also burn fat
Bottom Line
Despite their popularity, metabolism boosters produce short-term results. You need to combine the supplements with diet, avoid junk food, cutting calories through exercise, and sleep.