Is Dr. Steven Gundry A Real Doctor?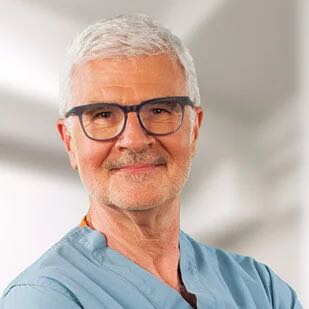 Dr. Steven Gundry is a well-respected heart surgeon. So, the answer to the question, "Is Dr. Steven Gundry a real doctor?" is a resounding "yes." He has over 40 years experience as one of the world's pre-eminent experts in heart surgery. 
On his path to becoming a surgeon, Dr. Gundry graduated cum laude from Yale University for his undergraduate degree. He finished medical school as an Alpha Omega Alpha graduate from the Medical College of Georgia School of Medicine. 
After he earned his medical degree, Dr. Gundry completed residencies in General Surgery and Thoracic Surgery at the University of Michigan. He has also served as a clinical associate at the National Institutes of Health and a fellow at the Hospital for Sick Children in London. 
In addition, Dr. Gundry: 
Along with his colleague Leonard Bailey, performed more infant and pediatric heart transplants than anyone else in the world

Has operated in more than 20 countries, including charitable trips to India, Zimbabwe, and China

Pioneered the science of interspecies heart and tissue transplants

Was one of the first surgeons to receive FDA approval for robot-assisted minimally invasive surgery
Why Is Dr. Gundry So Popular?
Dr. Gundry's research and writing have sparked a lectin-free diet movement across the world. The reason for his popularity may be due to the fact that so many people have read his writing and changed the way they eat. 
For many, those behavioral changes led to better health outcomes, which inspired them to spread the word further. 
Dr. Gundry's Works
Dr. Gundry is the author of more than 300+ pieces in peer-reviewed journals. He writes on topics ranging from surgery, immunology, genetics, nutrition, and lipids. His bestselling nutrition book spent 13 consecutive weeks on the New York Times bestseller list. 
He is a consultant to self-improvement guru Tony Robbins, Oscar-winning actor Alan Arkin, and Emmy Award-winning actress Sela Ward.
Dr. Gundry's Discovery
Dr. Gundry was among the first to study and debunk the outdated health myth that all fruits and vegetables are unequivocally good for you. He came to realize that even "healthy" choices, like certain fruits and vegetables, may have a negative effect on your body. 
According to Dr. Gundry, plants do not want to be eaten. They want to survive. And one of the most effective ways for them to defend themselves against humans is to produce chemical plant proteins called lectins.
In general, plant lectins are thought to compromise various autoimmune responses and can lead to worrisome health issues, like swelling, weight gain, and other health issues.1 
Gundry MD Supplements
Dr. Gundry also developed a popular range of dietary supplements that help the body deal with various issues
What Is The Lectin-free Diet?
The lectin-free diet recommends that you reduce or eliminate your intake of lectins.
Why Should You Not Eat Lectins?
Humans can't digest lectins. When you eat foods with lectins, they pass through your gut unchanged. Some types of lectins may bind to cell membranes that run along the wall of your small intestine.2
This process may cause lectins to communicate with your cells, which provokes a response from your body. Your body's response may include something like:

Upset stomach

Bloating and gas

Nausea

Diarrhea

Vomiting

Digestive issues

Weight gain

3,4
If you've experienced issues like this and can't get to the bottom of it, examining the lectin content of your diet could help. Diets low in lectins may help support gastrointestinal health.5
What Foods Can You Eat?
Plenty of delicious and nutritious foods are low in lectins or lectin-free. Here's a list of foods with low lectin levels:
Cruciferous

vegetables

, including arugula and broccoli

Some other

vegetables

, like raw carrots and raw beets

Leafy greens

, such as spinach

Fruits that act as fats, like avocado

Oils, such as extra virgin olive oil

Certain nuts, such as walnuts, pecans, or pine nuts

Wild-caught seafood, like Alaskan salmon

Pasture-raised meat

and poultry

Grass-fed

meats

In-

season fruits

, especially berries

Dark chocolate

6
What Foods Can't You Eat?
Lectins are present in most plant foods but especially high in:
Certain

nightshade

vegetables

, such as tomatoes, potatoes, and eggplant

Certain nuts and seeds including cashews, pumpkin, and sunflower seeds

Legumes and

beans

, such as lentils, peas, soybeans, and peanuts

Grain-fed and farm-raised animal

proteins

A1 dairy

products
These lectin-containing foods should be avoided on a lectin-free diet.
If you are interested in adopting a lectin-free diet, talk to your doctor.
Sources