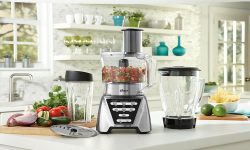 Do You Want To Purchase A Blender? Consider This
Technology has made things easier. Nowadays, you can readily enjoy natural fruit juice from the comfort of your home. You will note that a blender can help you make smoothies and even fruit juice anytime that you want. You will note that ingredients can readily be blended using a blender. Sometimes, you might crush ice cubes and so on. However, your blender must have the capability to crush ice cubes and so on. There are many types of blenders that you can find out there. However, choosing one can be a daunting task. You will note that some homeowners are usually so much concerned with the price of the blender and forget other important features that a good blender should have. The following guide will help select a good blender for your home.
1. Price
This is one factor that most customers consider when buying blenders for their home. Some blenders can be costly while others can be cheap. It is advisable that you choose the one that suits your budget. If you have money, you can consider investing in a high-end blender. You will note that a high-end blender normally has some features which can make smoothie making easier. Cheap blender can also help you save more money. It all depends on what you want to spend on a blender.
2. How easy is it to operate?
It is important that you know how to use your blender. Buying a blender that you cannot operate is frustrating. You should choose the one that has the features that you are conversant with. It should be easy to operate. This also allows you to delegate the duty of blending to your siblings or even the house help.
3. Is it easy to clean?
Every blender should always remain clean. Once you have made your smoothies, you should clean as soon as possible. You will note that some liquids might spill over your blender inevitably. You need to clean it after use. Sometimes, it can be difficult to clean the liquids that get in between the buttons. A blender that has opted for dials or touch pads can be easy to clean. In addition, such blenders can easily be wiped.
4. Is it stable?
A good blender should have a heavy base. In addition, it should have a tight lid. During blending, the blender normally vibrates. If your blender has a weak base, your liquids are likely to pour down as a result of vibrations. This happens if you are blending near the edge of a table or a counter. A heavy base can help withstand the impact of the vibrating motor. This can help you blend to become more stable.
5. Design.
You will note that these blenders normally come in different designs. In addition, they also come in different colors. It is important that you choose a blender that meets your preference and is suitable to the theme of your kitchen. Some blenders can be tall while others are relatively short. You should ensure that you have sufficient space for keeping your blender.
6. Warranty.
These blenders normally use electricity in order to operate. They can also get faulty from time to time. It is important that you buy a blender that has a warranty for the manufacturer. Once your blender has broken down, you might not be able to make your usual smoothie. It requires being repaired by a professional. When buying a blender, you should ensure that it has a warranty for the products and serviceable parts. This can help you save money.
7. Power.
Blenders normally rely on electricity in order to work efficiently. You will note that a powerful motor usually allows for frequent use. One can utilize in mixing fruits, vegetables such as carrots and so on. It makes the process of making a smoothie easy. An ideal blender should have a motor of at least 350 watts. However, if you want to be crushing ice cubes, your motor needs to have more
Watts.
It is also important to consider the size of the jar when buying a blender. You should ensure that your blender of choice has the capacity to make the amount of smoothie that you want. In addition, you should check the material of the jar. Plastic jars are ideal because they cannot be easily broken when it is dropped. Consider these ideas when choosing a blender and you will not be frustrated.